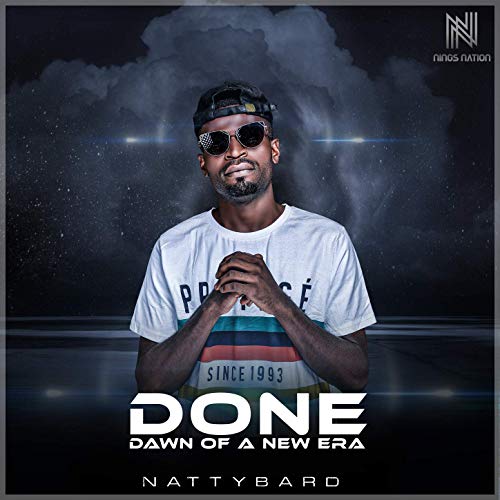 The songwriter and producer of rap and hip hop known as NattyBard has released his latest official album, "DONE: Dawn of a New Era." The album contains 10 original NattyBard tracks for an approximate total listening time of 40 minutes. It has been proudly published as an independent release without the involvement of the corporate music industry on the Nings Nation record label. Fun, intellectual, and boasting great international appeal, "DONE: Dawn of a New Era" showcases NattyBard as one of the most intriguing rap and hip-hop artists of the year so far and promises that he has plenty more where that came from.
In addition to the talents of NattyBard, himself, "DONE…" also features performances by MarQos, Flo-Plus, Mx, Raino, and Kheengs.
Nigeria's NattyBard cites as main artistic influences 2Face, Wizkid, MI Abaga, Wande Coal, T.I, and Nas. NattyBard's own sound takes elements from each of these and adds something fresh and unique for a result unlike anything today's music fans have heard before. With an emphasis on back beats tinged with African groove and well-penned lines and rhymes, "DONE: Dawn of a New Era" by NattyBard has a little something for everybody.
Asked to describe the overall meaning of "DONE: Dawn of a New Era," NattyBard writes: "My album is all about enlightening the younger generation about how to be themselves, believing in whatever they're doing and what they wanna achieve in life."
NattyBard's mission is more than just a statement, too. It's a guiding set of principles for the record.
"The album," he says, "is based on encouraging, inspiring, educating and motivating the younger generation on how to create a great impact on society, and also to distance themselves from illicit drugs."
According to the artist, "…Dawn of a New Era" is autobiographical, too.
"The album also conveys some of my life experiences and challenges in my musical career," he writes. "The album is Hope entirely."
Born Isa Jackson Isaac in Jimeta Yola, Adamawa State, NattyBard is a graduate of Modibbo Adama University (formerly The Federal University of Technology) with a bachelor's degree in industrial design.
"DONE: Dawn of a New Era" by NattyBard on the Nings Nation label is available from over 600 quality digital music stores online worldwide now. Get in early, rap and hip-hop fans.
-S. McCauley
Lead Press Release Writer
"DONE: Dawn of a New Era" by NattyBard –
https://www.amazon.com/Done-Dawn-New-Era-Explicit/dp/B0842BGTM5/
Official Instagram –
@natty_bard